Shannon R. Porter - Death Investigation
01/16/2014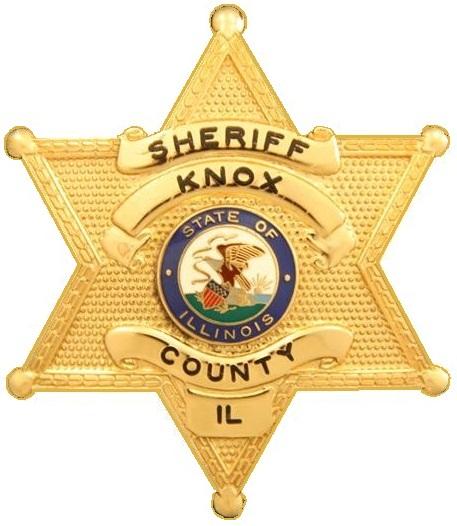 Wednesday, January 15th, 2014.
Investigators with the Knox County Sheriff's Department have conducted interviews, identified the alleged driver of the vehicle and received information regarding the autopsy of 38 year old Shannon R. Porter.
---
On Saturday, January 11th, 2014 at approximately 4:26 AM, Knox County Sheriff's Deputies were dispatched to 1850 Knox Road 500E for a single vehicle rollover accident. Due to the potential severity of the crash, Galesburg Police, Henderson Fire Department, Galesburg Fire Department and Galesburg Hospital Ambulance Service also responded to the scene.
Upon the arrival of law enforcement, the overturned vehicle was found on its top, partially submerged in water. The lone occupant was found pinned inside the vehicle but still conscious. The occupant, identified as Randy K. Knotts (54 years old, Galesburg).
Knotts told responding personnel that he was a passenger in the vehicle and that the driver was an individual by the name of "Shane" about whom Knotts could not provide any further information. Responders checked the immediate area for a second person but could not locate anyone nor any tracks to indicate a second person had been at the scene.
Knotts was extricated from the vehicle and taken by ambulance to a local hospital. Knotts was then transferred to OSF St. Francis Medical Center, Peoria for treatment.
---
Tuesday, January 14th, 2014 the Knox County Sheriff's Department responded to a call of a DOA subject located in a field at 1850 Knox Road 500E (see January 14th, 2014 Press Release). The body was located approximately 577' east of the roadway and crash scene. The body was identified as being that of Shannon R. Porter (w/m, 38 years old).
Investigators learned that Knotts had been discharged from the hospital on or about Sunday, January 12th, 2014. Knotts was located in the early afternoon hours of Wednesday, January 15th, and arrested on a Knox County warrant for Failure to Appear in Court (issued December 23rd, 2013).
Knotts was interviewed by Sheriff's Detectives and maintained that he was not the driver of the vehicle at the time of the crash. Knott also stated that after the crash, he was pinned under the dashboard and there was water inside the passenger compartment of the vehicle. Knott recalled hearing Porter, who was outside the vehicle, asking him if he was "ok". Knotts also recalled Porter get into the water and entering the passenger compartment of the vehicle. Porter made attempts to free Knott's leg from the dash.
After a very short time, Porter told Knotts that "he had to go" and left the vehicle. It should be noted that a house is within close proximity to the scene of the crash.
---
The preliminary results of the the autopsy determined that Porter sustained no injuries that would have caused his death and that he died of exposure. Toxicology reports are pending.
The investigation is continuing.