Child Safety Seat Inspections
09/10/2013

2013 National Child Passenger Safety Week
September 15th - 21st, 2013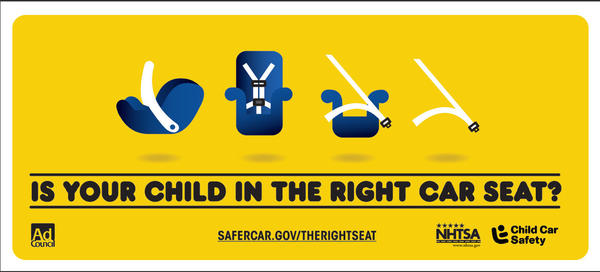 In observance of National Child Passenger Safety Week, the Knox County Sheriff's Department will be conducting Child Safety Seat Inspections on Saturday, September 21st, 2013 from 12:00PM - 3:00PM in the parking lot at the Knox County Courthouse, 200 S. Cherry Street, Galesburg IL.
The Sheriff's Department's Child Safety Seat Technicians will be on hand to inspect safety seats and ensure they are properly installed as well as the proper fit for you child's height & wieght.
This is a FREE event with no charge for the inspections.

For more information contact:
Deputy Jacque Arthur: (309) 345-8017
or
Deputy John Kennedy: (309) 345-8015