Fatal Traffic Crash - East Galesburg
05/01/2012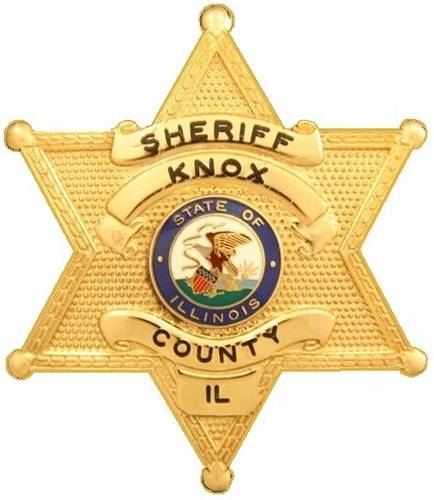 Saturday April 28, 2012, 5:25 PM, a Knox County Sheriff's Department Sergeant had just completed an assignment at Moreland Drive and Knox Highway 9 (just north of the East Galesburg city limits) when a black vehicle passed the Deputy at an extremely high rate of speed, southbound approaching East Galesburg.
Just as the Deputy activated the emergency lights, he observed the black vehicle run the stop sign at the intersection of Main and State Streets in East Galesburg. Upon entering the city limits, the Deputy found that the black vehicle had crashed into a large International truck. Upon approaching the vehicle, the Deputy could not detect any signs of life from the driver, who was the sole occupant. GHAS paramedics and the East Galesburg Fire Department arrived at the scene and confirmed that there were no signs of life. The Knox County Coroner responded to the scene and pronounce the driver dead.
The driver of the black, 2002 Pontiac was identified as Jacob A. SIMMONS (DOB: 12/27/1986) of Knoxville. The driver of the International truck was identified as Thomas d. JOHNSON III (DOB: 08/09/1975) of Abingdon.
JOHNSON stated that he was northbound on State Street and stopped when he observed the black vehicle lose control and slide towards his truck. JOHNSON attempted to turn the truck to the right but was immediately struck by SIMMONS' car. A witness stated that SIMMONS had passed two other vehicles at a high rate of speed on Knox Highway 9 at the intersection of Knox Highway 7.
The Illinois State Police are conducting the investigation.