UPDATED
Tuesday, June 19, 2018
1:20 PM
On June 19, 2018 at approx. 12:33 AM, Knox County Sheriff's Deputies responded to the 2900 block of Knox Road 2000E for a report of a traffic crash followed by an altercation and shots fired.
On arriving, a black Chevrolet pick-up truck was found resting on the passenger side and was on the west side of the roadway. Approximately 200 yards south of the crash, two subjects were being treated by Stark County EMS and Bishop Hill and Galva Fire. These subjects are;
HARTMAN, Xavier T., DOB 03/24/1999 of 17 SE 8th Ave., Galva, Illinois
LOVE, James E., DOB 07/15/1959 of 2993 Knox Road 2000E. Galva, Illinois.
It was determined HARTMAN was the driver of the vehicle and was transported to OSF Saint Luke Medical Center, Kewanee, Illinois and was pronounced dead by the Emergency Room personnel. LOVE lives approx. 300 yards from the crash site. On hearing the noise from the crash and yelling, LOVE exited his residence and went to the scene. Once at the scene, a confrontation occurred between HARTMAN and LOVE. LOVE allegedly discharged two rounds from a 9mm Ruger semi-automatic handgun with one round striking the thigh of HARTMAN. LOVE was transported to Saint Mary Medical Center in Galesburg by a Knox County Deputy where LOVE received sutures for a laceration and released.
A third subject was later located and interviewed. This individual had been a passenger in the vehicle at the time of the accident and fled the area on foot at the beginning of the confrontation between HARTMAN and LOVE.
Illinois State Police Accident Reconstruction Team and Illinois State Police Crime Scene Investigators are handling the scene.
An autopsy is scheduled at 12:00 PM today at Peoria in an attempt to determine the cause of death.
Those agencies assisting in this case: Galva PD, Henry County Sheriff's Department, Galva Fire Department, Bishop Hill Fire Department, Stark County EMS, and Illinois State Police.
LOVE has been charged with Unlawful Discharge of a Firearm and Aggravated Battery with a Firearm. LOVE is presently incarcerated at the Knox County Jail pending a court appearance.
The investigation continues…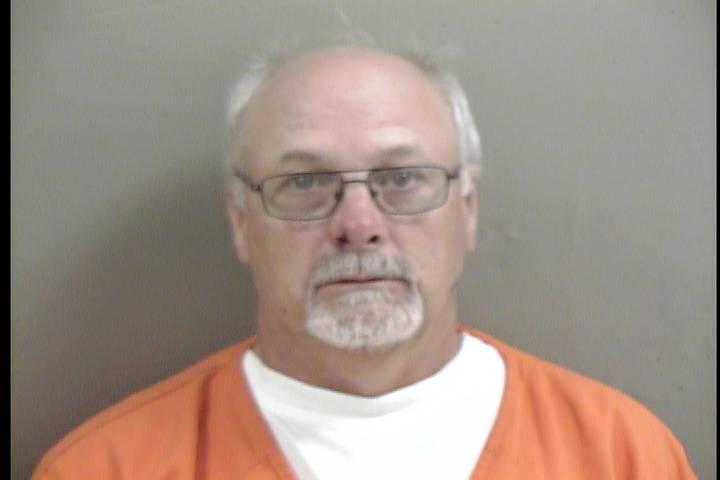 James E Love
DOB: 7/15/59