Employee Spotlight September 2018
---
Employee Spotlight September 2018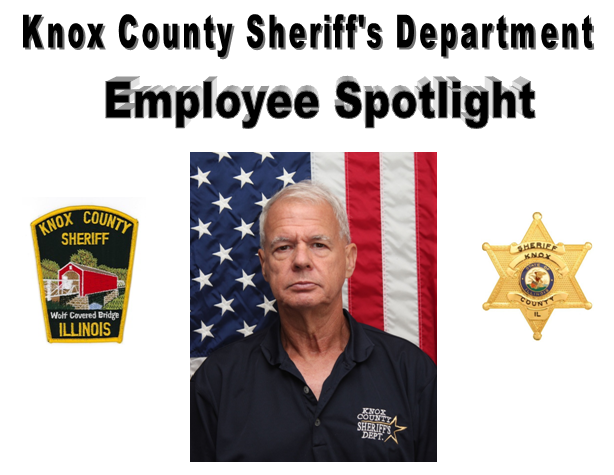 Captain David Caslin was hired by the Knox County Sheriff's Department on August 7th, 1990. Prior to being hired by the Sheriff's Department, he attended High School at the Alexis High School, graduating in 1974. He then attended Iowa State University from 1974 to 1978. He received his Bachelor of Science Degree in Sociology and also graduated from the Marine Corps Reserve Officer Training Corp in 1978 and was commissioned as a 2nd Lieutenant in the United States Marine Corp.
Captain Caslin served with the USMC in Jacksonville, North Carolina; Okinawa, Japan and finished his tour with the USMC as a Captain and Company Commander at Camp Pendleton California in 1984.
David Caslin joined the Pasadena Police Department in 1984 and worked as a Police Officer until 1990, when he was hired as a Deputy Sheriff with the Knox County Sheriff's Department.
He has received Deputy of the Month on several occasions throughout his career and was chosen as the Deputy of the Year in 2009. He has received numerous letters of thanks from citizens he has helped along the way.
Captain Caslin was selected as a Knox County Investigator in 1996 and in 1998 was promoted to Detective Sergeant. In 2003, he was promoted to the rank of Lieutenant and finally in 2007 he was promoted to Captain, where he has served since.
Captain Dave Caslin is retiring from the Knox County Sheriff's Department this September. He plans on joining his wife in the Philippines and enjoy his retirement in a tropical paradise.
Best Wishes to Captain David Caslin and thank you for over 28 years of service to the citizens of Knox County!
---